Julia Garner: The Perfect Fit for Gucci Horsebit 1955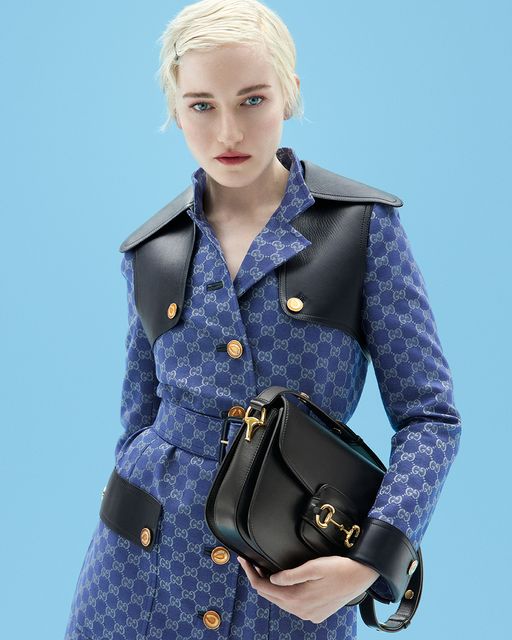 When it comes to iconic fashion pieces, the Gucci Horsebit 1955 is undoubtedly one of the most recognizable and sought-after accessories in the fashion world. Originally designed in the 1950s, the Horsebit 1955 has been a fixture of the Gucci brand for decades, with its sleek, timeless design capturing the hearts of fashion lovers around the globe. And when it came time to choose a brand ambassador for this classic piece, there was only one person who could truly do it justice: Julia Garner.
Julia Garner is a force to be reckoned with in the entertainment industry. With a slew of impressive performances under her belt, including her Emmy-winning role in Ozark, Garner has established herself as one of the most talented young actresses in Hollywood today. But it's not just her acting prowess that sets her apart; it's also her unique sense of style and fashion.
Garner's fashion sense is a perfect fit for the Gucci Horsebit 1955. Like the Horsebit 1955, Garner's style is classic, yet effortlessly cool. She exudes a sense of confidence and sophistication that is both timeless and modern at the same time, making her the perfect ambassador for this iconic piece.
In the campaign for the Horsebit 1955, Garner is captured in a series of stunning black and white photographs that perfectly showcase the beauty of the bag. Her natural elegance and poise are on full display, as she effortlessly carries the bag with her wherever she goes. Whether dressed up in a sleek suit or dressed down in jeans and a t-shirt, Garner proves that the Horsebit 1955 is the perfect accessory for any occasion.
But it's not just Garner's beauty and style that make her the perfect fit for this campaign. It's also her values and beliefs. Like Gucci, Garner is committed to sustainability and ethical fashion practices. She has spoken out about the importance of reducing waste in the fashion industry and has made a point of wearing sustainable and eco-friendly brands on the red carpet. By aligning herself with Gucci, Garner is sending a powerful message about the importance of responsible fashion practices and the need to prioritize sustainability in the industry.
All in all, Julia Garner is the perfect ambassador for the Gucci Horsebit 1955. Her natural beauty, unique sense of style, and commitment to sustainability make her the ideal choice to represent this iconic piece. With Garner at the helm, the Horsebit 1955 is sure to continue its reign as one of the most coveted and timeless accessories in the fashion world.